We can talk about superfoods to drive our energy and immune system all day long, but first, we need to understand what immune system is and what are the signs of a weak immune system.
What makes up our immune system?
Our immune system is very complex. It consists of lots of different cells in the blood, and receptor all over our body which all interact with each other in a fine balance to ensure we effectively fight off germs like virus, but avoid attackig our own body tissues.
what are the signs of weak immune system?
Few symptoms of weak immune system are
Primary symptom is susceptibility to infection.
Lots of problems related to the stomach.
Feel tired all the time.
High levels of stress.
Prone to catch cold.
These are a few major symptoms of weak immune system. To know more about the symptoms of weak immune system talk to your doctor about it.'
In order to boost your immune system and drive your energy levels one should try and include superfoods in their diet on a regular basis.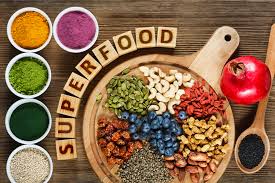 Superfoods are technically foods that are considered more nutritionally dense than other foods. Superfoods are food products that provide a whole package of nutrients and minerals more than other regular foods.
In the times such as Covid, it's important to keep our immunity strong and energy levels high in order to fight the virus and not be affected by any health related issues. At such times, we have to increase the consumption of energy producing foods for a healthy body.
Some major Superfoods that can be included in your diet are
Green Tea
Green Vegetables
Peanut Butter
Muesli
Cornflakes
Green Tea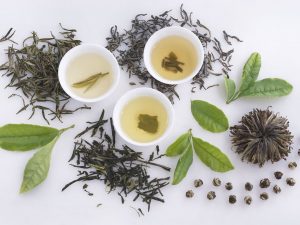 Green Tea is rich in antioxidants that have been proven to enhance immunity and produce a boost of energy in the people who consume it regularly. It is imperative to substitute your everyday coffee or tea intake with hot and enriching cup of green tea.
Green Vegetables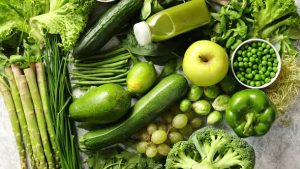 Green vegetables are rich in Vitamin C and E, which makes them the best and most natural source of food to hike up your immunity. Keep your refrigerator stocked with the leafiest vegetables to ensure a balanced diet always.
Peanut Butter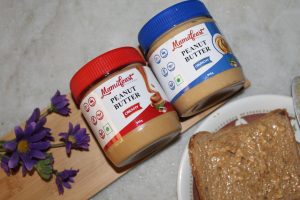 Made with the goodness of 100% roasted peanuts, peanut butter is a great source of protein and crab. Including it in your breakfast can provide you with a full stomach throughout the day. Make a sandwich or a smoothie, peanut butter can be used for all. It provides the benefit of taste and energy without compromising on health.
Muesli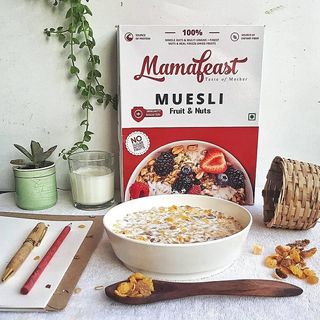 Made with 100% wheat rice, rolled oats, rolled barley, dry fruits and nuts, and corn grits muesli is a perfect source of fiber and protein-rich food that can be eaten at any time of the day. It can be consumed with milk, yoghurt, and with a side of fruits. Mamafeast muesli also includes dried fruits and nuts for added flavor. A small bowl of muesli once a day will help you go a long way.
Cornflakes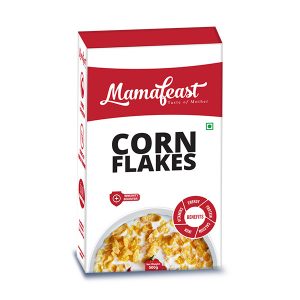 Made with 100% cornmeal it's the perfect source of dietary fibers and proteins. It can be consumed with milk, yoghurt, and with a side of fruits of your choice. Do try our all new Mamafeast Cornflakes which will provide you all the goodness of health. A small bowl of cornflakes once a day will help you go a long way.
Remember
It's completely in your hands how you take care of your health. In today's times it's important that both mental and physical health be taken care of. Here we've suggested a few things that can be included to maintain your health, but unless and until you take the initiative and put in efforts all will vanish in thin air.
If you want to purchase any of the amazing Mamafeast products clicking here. You can learn more about NextG on our website here.